Heydar Aliyev Center
The Heydar Aliyev Center- It is a research and international dialogue center built in Heydar Aliyev Avenue in Baku. The center is composed of a large complex, combining a large congress hall, Heydar Aliyev Museum and exhibition halls. The center is named after Heydar Aliyev, 3rd president of Azerbaijan Republic. The project of the center was developed by famous architect Zaha Hadid in 2007. In June 2014 "Design Museum" organization awarded Zaha Hadid with the "Design of the Year 2014" award for the design of Heydar Aliyev Center's building.
                                                            http://www.heydaraliyevcenter.az/#main
                                                                         İcheri Sheher
Old City or Inner City is the oldest part of Baku, as well as the historical architecture. The ancient part of Baku- Icheri Sheher, is surrounded by well-preserved fortress walls. In 1977, Icheri Sheher was declared as the Historical-Architectural Reservation and in December 2000, the Old City of Baku, including the Palace of Shirvanshahs and Maiden Tower, became the first location in Azerbaijan to be classified at the World Heritage List by UNESCO.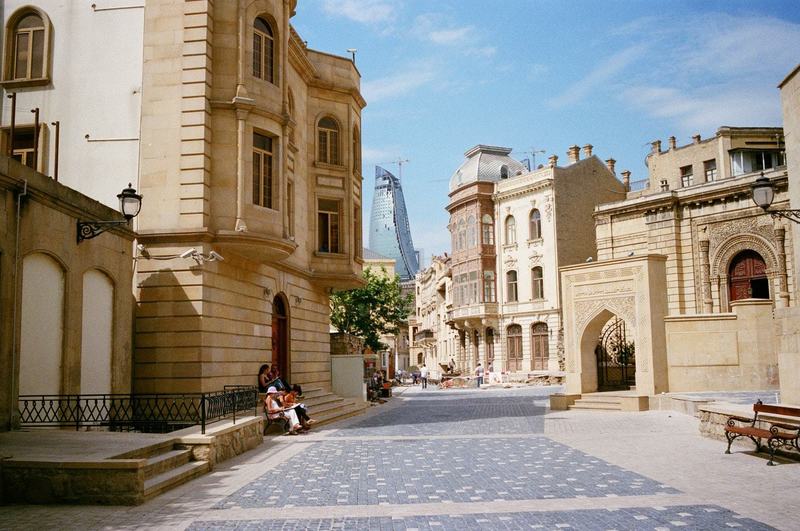 Shirvanshah's Palace
It is the former residence of the rulers of Shirvan, located in Icheri Sheher. In 1964, the palace complex was declared as the museum reserve and became to be protected by the state. In 2000, a unique architectural and cultural ensemble, along with the historical part of the city and the Maiden's Tower, was included in the UNESCO World Heritage List. The Shirvanshah Palace is today considered one of the pearls of the architecture of Azerbaijan.
                                                                   https://icherisheher.gov.az/az/monument/3
                                                                    Azerbaijan Carpet Museum
The Azerbaijan Carpet Museum was created on March 13, 1967.  At the time of establishing, it was the only museum that was dedicated to the art of carpet weaving. The main purpose of the creation of the museum was to store, research, and demonstrate unique examples of the carpet weaving art, which are the Azerbaijan's national heritage.
In 2007, the President of the Republic of Azerbaijan, Ilham Aliyev, signed a decree for the creation of a new building for the museum in the territory of Seaside National Park. In 2014, under the direction of Austrian architect Franz Janz, the museum building, which meets the all modern requirements, was completed. Over the years, the museum is continuously developed and has become one of the main centers for storage of samples of the Azerbaijan national culture.
                                                                https://azcarpetmuseum.az/front/en
                                                                     Modern Art Museum
The basis of the modern exposition combined of the best works of painting and sculpture of Azerbaijan from 2nd half of the 20th century up to now. This exposition represents observations, searches and freedom of human soul.
The museum itself is designed as a single organism that combines architecture and design, painting and sculpture, and the author of the concept, architecture and design, the collection and the exposition is artist Altay Sadikhzadeh.
                                                                                http://www.mim.az/en/